Your Files When You Need Them
Backups are only real when the data you need can be restored on demand. We often hear "I backed that up last week," only to find that your backup is more than a few months old. Or that nightly backup system you're relying on hasn't worked right in over a year!
At Norman Alan Company, LLC, we help you manage the right backup system for your business, one you can rely on for those moments when everything seems lost.
Which Backup is Right for You?
There's more to think about than you might imagine when considering backups:
Do you need nightly backups or backups that occur in real-time, as you type?
Are data backups enough, or do you need a RAID system that will keep your computers and/or network running in the event a hard drive fails?
Is your backup stored off-site, in the event of fire, flood, or storm damage?
Is your backup vulnerable to viruses and malware if a computer is infected?
Are cloud backups right for you, or will they be too slow to restore the data you need in the event of an emergency?
How important is disaster recovery to your business? Recovering folders and files may not be enough. Bare metal recoveries rebuild your servers, including all software and settings.
How quickly will you need your data and computer systems back in the event of a true disaster? Waiting weeks to get running again could put you out of business.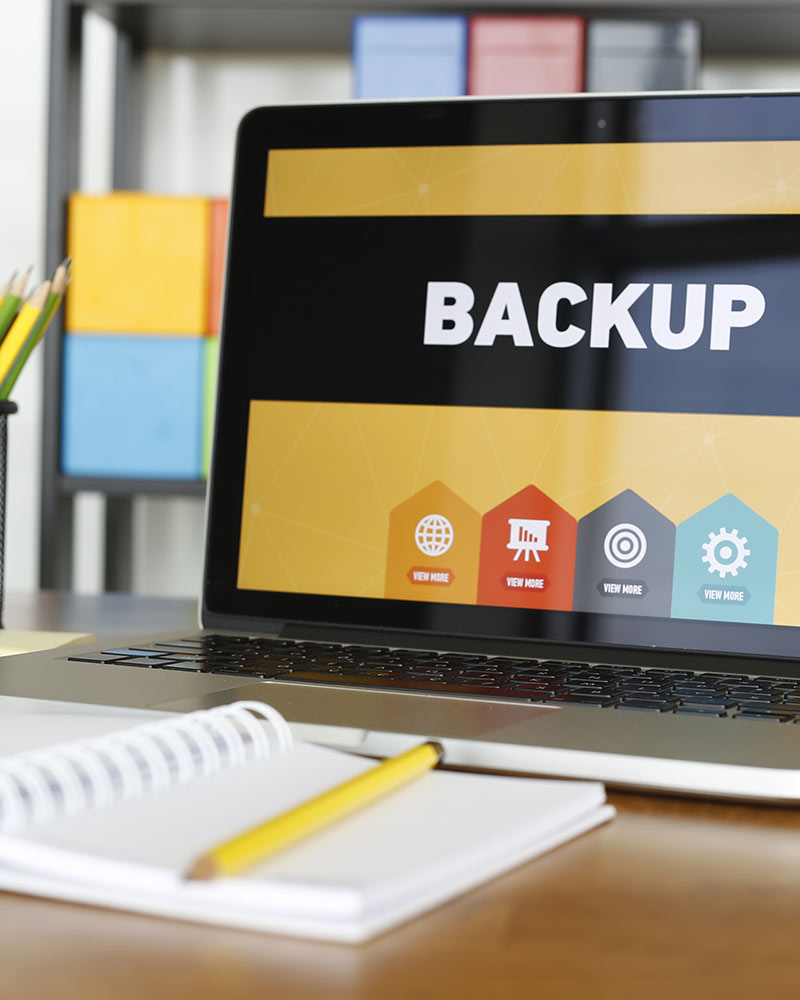 At Norman Alan, we offer a cloud based business continuity backup solution. No more swapping drives, taking drives offsite only to forget them in your car. Backups can happen hourly and sync to a secure SOC2 data center daily.
Business continuity takes backup and data recovery (BDR) to the next level. The goal of business continuity is to ensure that, in the event of a disaster, data is recoverable instantly, not slowly over time like with tape, local, and online storage options. In addition, the right business, continuity solution will allow a business to function during a disaster, rather than simply recover from it.
At Norman Alan Company, we work with you to deliver backup solutions that are secure, affordable, and there when you need them.