Doing the Right Thing Since 2004
---
Norman Alan Company, LLC was founded in 2004 by Jeff Kochis and Bob Graham. The name "Norman Alan" is a combination of their two middle names.

From the beginning, Jeff and Bob devoted themselves to providing the kind of professional, affordable, and trustworthy service they felt was often lacking in the networking and computer services industry.

They wanted a company that could be counted on for a simple laptop repair or the most complex network security and IT solutions.

Today, Norman Alan Company serves over 350 clients throughout the Southwestern PA area. With 10 experienced techs (and growing), we serve local businesses in need of a refreshing dose of integrity and honesty in the computer world.

Over the years, we've grown one satisfied customer at a time. We look forward to hearing about your experience with Norman Alan, and to earning your referral to your business partners, friends, and neighbors.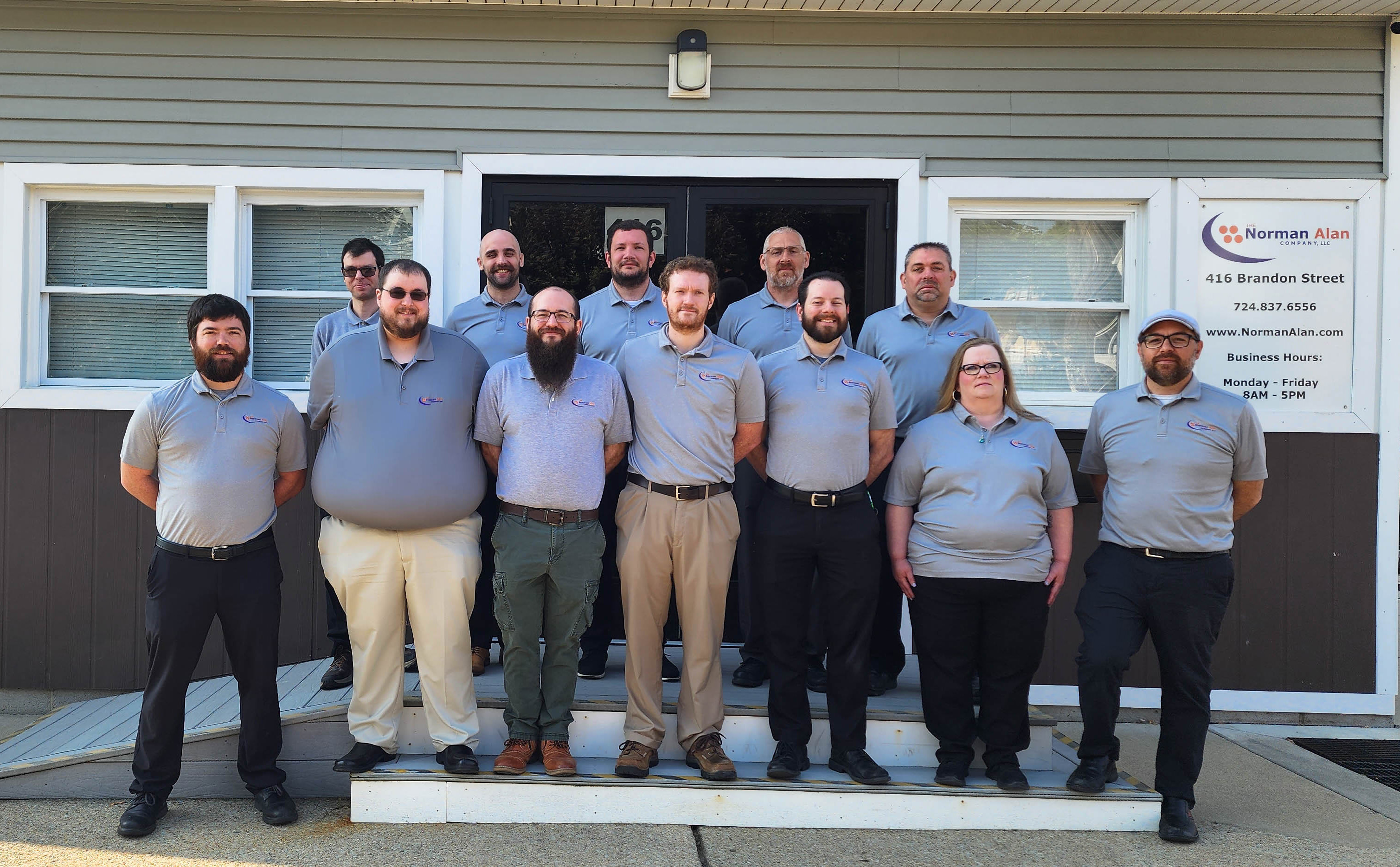 ---
Solutions for your Business
Customized Technology Solutions
We never try to "oversell" a solution. Our recommendations are customized to your needs. We'll always be straightforward about what those needs may be, but then we respect your budget and limitations.
For example, even though you really should, you may not be able to replace all those Windows XP machines right now. We'll keep you aware of the risks, and try to address the most critical problems first.
You too can become a satisfied member of our customer service family. Interested in learning more? Call us at 724-837-6556.